Posted : 12 years, 9 months ago on 2 March 2011 08:42 (A review of
The Warrior and the Sorceress
)
I think it is not fair to criticise any barbarian movies, but - give me a break - this pile stinks! David Carradine is pretty ok, as always, and Maria Socas tries to avoid the tedium well with her topless passivity, but the film just is not interesting enough. Too bad...

0 comments,
Reply to this entry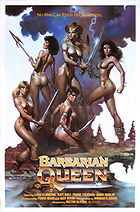 Posted : 12 years, 9 months ago on 2 March 2011 08:37 (A review of
Barbarian Queen
)
A good dose of barbarian smut! Especially after suffering through the tedious Warrior and the Sorceress this in fact seemed pretty good! It is a feminist barbarian movie yet with loads of tits! In fact, there are not many such films, perhaps with the exception of the truly excellent LOST EMPIRE. I don't much know about the plot - I think there was a burning village in the beginning etc. The usual clichees. But the sword fights look tight enough and as I said a kick-ass film yet with boobs... Can't be bad! What about the sequel????? Dear lord...

0 comments,
Reply to this entry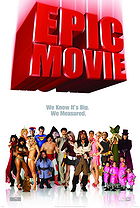 Posted : 12 years, 9 months ago on 2 March 2011 08:32 (A review of
Epic Movie
)
I know most people hate this turd of a movie, and I am not saying it deserves an Oscar nomination either, but at least some of the spoofs do hit the nail. However, compared to the previous DATE MOVIE, movie-wise this is a disaster. I think in parodies such as this it would be a better idea to widen the horizon than to stick with some chosen subplot, this time the Narnia, which I must say is not that much of fun actually. It becomes tedious quite soon, especially when the viewer realizes, the epic adventure is about to be lost. I think some of the spoofs work fine, and the actors, at least some of them are pretty funny. I especially liked the Pirates of the Caribbean music video, the character illumination as Jack Swallows ("Doesn't that sound kinda gay?") and the X-men, especially Carmen Electra hits the spot in this role. However, a movie much despised, yet I do not hate it entirely. Perhaps with a little bit of wit it would have been much better (do NOT stick with a plot, it NEVER works in these sorts of films!)

0 comments,
Reply to this entry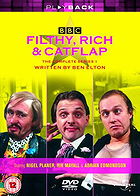 Posted : 12 years, 9 months ago on 23 February 2011 08:37 (A review of
Filthy, Rich & Catflap: The Complete Series One
)
"For contractual reasons certain edits have been made." Thus, deleting some songs. Otherwise, it is refreshing that the BBC have a sense of humour enough to permit such outrage on their estab! A series of only one season and 6 eps, this is essential viewing for all fans of Rik & Ade. Also the role of Nigel Planer as the showbiz agent Ralph Filthy is excellent. The dynamics of the show actually get better all the way through the eps and it's pretty well scripted throughout.

0 comments,
Reply to this entry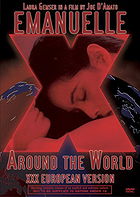 Posted : 12 years, 10 months ago on 10 February 2011 08:58 (A review of
Emanuelle Around the World
)
The 'XXX European Version' actually makes this movie bearable. Packed with utter filth, it leaves even the most sordid Euro fan feeling untidy. The film itself is pretty useless, one of the most unnecessary Emanuelle episodes. It just doesn't make much sense. The score by Nico Fidenco does, however. Anyway, directed by Joe D'Amato, so basic viewing!

0 comments,
Reply to this entry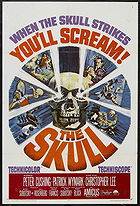 Posted : 12 years, 10 months ago on 28 January 2011 09:48 (A review of
The Skull
)
I think this one nails it perfectly. We have two occult dabblers slash collectors, potrayed amicably by Peter Cushing and Christopher Lee, the score is pretty cool, the director is fantastic, the photography splendid - and the concept of "things happening without one willing it" works: the skull just accidentally gets a pentagram around it etc. I noticed one minor flaw: when the items are flowing in the air, the biography of Marquis de Sade was perhaps a wee bit too 'eavy to carry around, since it was replaced by a silly looking photography folder, that doesn't look anything like the heavy, old book we are presented with earlier. Also, the technique of the skull actually moving about is just ridiculous--- Otherwise, I would give this fucker the whole 5 stars!

0 comments,
Reply to this entry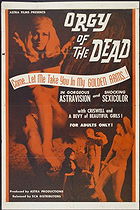 Posted : 12 years, 10 months ago on 27 January 2011 08:58 (A review of
Orgy of the Dead (1965)
)
This is a tricky one to rate! I would give mr. Criswell 5 stars any day, and the movie is pretty outstanding most of the time, when there is dialogue present, an absolute jaw-dropper. The huge let-down, however, and I say this sincerely, and find it extremely odd I would say such a thing, are the topless routines that just seem to go on and on without furthering the plot - even the "main" couple are tied to the gravestones with bewildered expressions for - let's say 20 mins... This stuff is just pointless. But if you are equipped with one of those DVD players with fast forward options, I can sincerely recommend this classic item! Criswell, you are so right - I'll see you beyond the grave - I wish!!! At least there is something to wait for in death! The dvd is pretty solid, in fact the picture quality is quite amazing. The extras comprise an interview with the director Stephen Apostolof (talk about close-cut!) and a trailer. If you are a Bad Movies Geek, you can't live without it!

0 comments,
Reply to this entry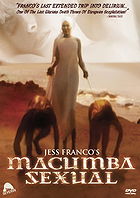 Posted : 12 years, 10 months ago on 21 January 2011 10:07 (A review of
Macumba Sexual
)
"It is the film that shocks even the most hardcore connoisseurs of Euro-Sex sagas," states the cover of this pristine release of a forgettable movie. As usual, Severin does provide - for some reason I postponed the purchase of this for all those years - maybe the reason was: I had seen it. I remembered it had lots of feverish "macumba" action, but now it seemed quite lame. Even the guesswork at whether Ajita Wilson was a he seems out of place on dvd, since everyone can easily spot his 5 o' clock shadow, not to mention the gigantic scar on his breastwork and the enormously masculine bone structure. The good thing about this movie is that it is well uninhibited, but witnessing the lobster sex scenes is just not something to do willingly. If you had the freedom, why not use it? Instead, we have loads of simulated sex scenes that go overboard in moans and groans and the "Pepsodent" smile of that whiskers dude. In fact, I would prefer most Franco productions to this piece of unimportant turd - although the photography IS splendid, the surroundings of Canary Islands rock ass and watching Lina Romay run through the desert is not the worst thing imaginable... The extra interview is pretty interesting: Jess and Lina sharing their thoughts on the production. The dvd is good quality of course, and uncensored unlike some Severin titles that use edited prints instead of the dubious "unrated" prints they so often brag about.

0 comments,
Reply to this entry
Posted : 12 years, 11 months ago on 8 January 2011 06:30 (A review of
Fantasia 2000
)
The only extra is a narration about Musicana, the film that never was. As it is, I think it is an important addition, but still I think this dvd release is bare bones. What about the Blu-Ray?

0 comments,
Reply to this entry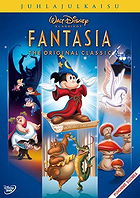 Posted : 12 years, 11 months ago on 8 January 2011 06:28 (A review of
Fantasia
)
The picture and sound are brilliant, but the only extras on this Nordic dvd release are commentary by Brian Sibley and a commercial about Disney Family Museum. There are a few other commercials, I'm not sure if you can count them as extras. Are there more on the Blu-Ray version?

0 comments,
Reply to this entry